Posted in News on August 21, 2019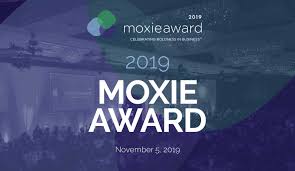 Georgetown Insurance Service is pleased to have been named a finalist in the 2019 Moxie Awards in the Professional Services category.
"I want to congratulate our team for enabling us to be recognized among the boldest and most innovative organizations in the D.C. metro community," said Remmie Butchko, CEO of Georgetown Insurance Service.
Finalists were announced by Sarah Cody, the 2019 Moxie Award executive chairwoman.
"We received an unprecedented number of entries," Cody said. "We look forward to revealing the winners at the 2019 Moxie Award celebration on November 5, 2019, at the Ritz-Carlton in Tysons Corner."
A complete list of finalists can be found at https://moxieaward.com/finalists/.
---