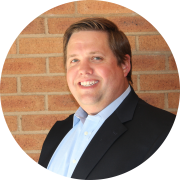 Matthew Simmons, CIC
Partner
301-681-5790 Ext. 246 / matt@georgetownins.com
Matthew Simmons has served as the Vice President of Georgetown Insurance Service since February of 2009.
Matt began his insurance career in 2002 following graduation from Flagler College in St. Augustine, FL. He specializes in insuring Landscapers, Arborist, Sand and Gravel Haulers, and many other contractors.
Other than insurance Matt enjoys fishing, golf, playing softball, football games (tailgating), and cooking (especially on the grill).